Experience no where else like the QV Club this summer in Melbourne CBD! Join us as we celebrate in style and enjoy the Father's Office pop up bar and live entertainment on Fridays & Saturday evenings as well as roving performers throughout summer. 
Located in QV Square, the QV Club provides the perfect setting for guests looking to immerse themselves in the social atmosphere post lockdowns gearing up for Christmas and Summer. 
The drinks are presented by Mumm champagne, Stellar Artois and Absolute Watermelon. We will  be providing a selection of thirst quenching drinks including festive cocktails and accompanied food brought to you by Father's Office via Mr Yum, our contactless digital platform. 
QV Club is in its 2nd year and located under the 15 meter tall QV Christmas Tree. 
As the city comes to life again, let's get festive and meet at QV Club.
Come celebrate with us from Friday 19th October 2021.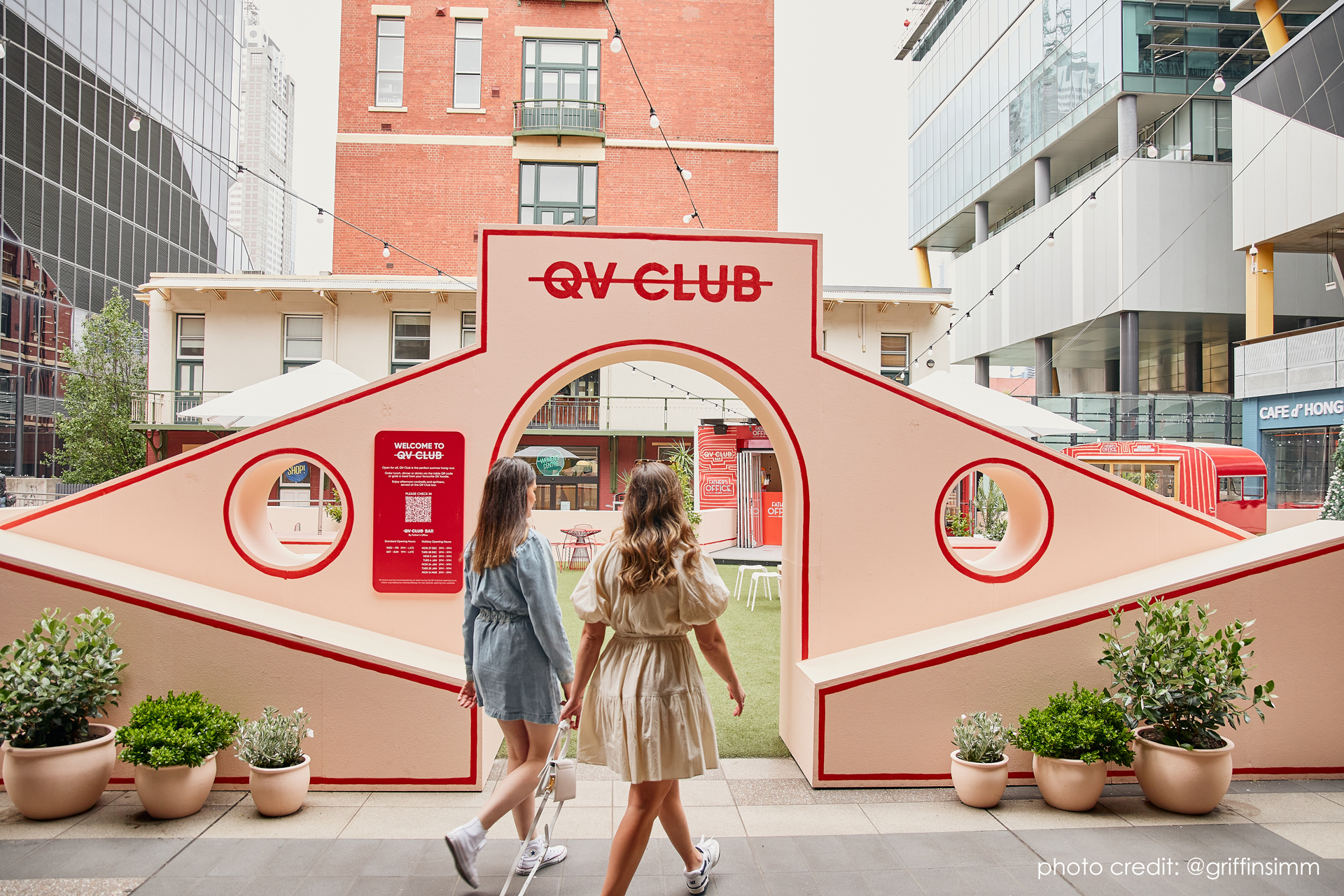 Standard opening hours
Wed – Fri 3pm -Late | Sat – Sun 1pm – Late
Holiday opening hours:
Monday 27 Dec 3pm – 9pm | Tuesday 28 Dec 3pm – 9pm
Monday 3 Jan 3pm – 9pm | Tuesday 4 Jan 3pm – 9pm | Monday 24 Jan 3pm – 9pm
Tuesday 25 Jan 3pm – 9pm | Monday 14 Mar 3pm – 9pm