WINE OF THE MONTH: MAY
[cro_thirds_onethirds]

[cro_thirds_twothird]
19 CRIMES SHIRAZ
Glenrowan, VIC
$9.5/$43
A bold and rebellious Victorian Shiraz, with an intensely structured palate that breaks all the rules.
[cro_layoutend]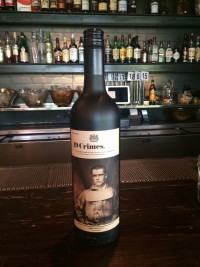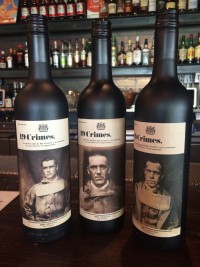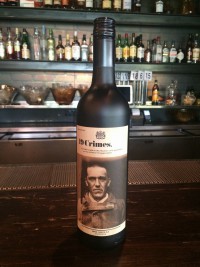 The tale of 19 Crimes comes from the list of crimes that could get you sent from England to Australia in the 18th Century in order to stop the overpopulation in the motherland's prisons! See here for the list of crimes.
With a nod to the traditional ways of making wine, the winery that creates this succulent drop used only "careful tendering and a simple touch" – Treasury Wine Estates.
Working alongside 19 Crimes and Treasury Wine Estates, Father's Office has decked out their wine barrels with 19 Crimes decor!